A Brief History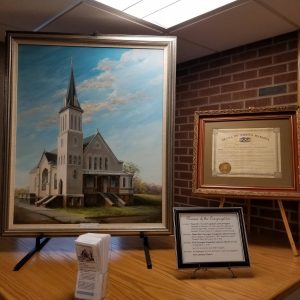 First Lutheran has a long history in Minot. Founded in 1884, we were the first congregation in the fledging farm community on the banks of the Souris River, which became a bustling railroad town in 1886. It was then that the Great Northern Railroad and its legendary chairman, James J. Hill, decided to cross the Souris (Mouse) river near here, on his way to the Pacific. He named this town after a friend of the family, Henry D. Minot. The land on which this church, and much of Mr. Hill's railroad was built, belonged at the time to a member of First Lutheran, Mr. Erik Ramstad. When Ramstad and his neighbors decided a local church was needed, they organized themselves, called a pastor, and First Lutheran Church was established.
At the time that First Lutheran was organized, and for many years thereafter, the congregation worshiped in the Norwegian language, as it was home to new immigrants arriving to America. Transitioning to worshiping in the English language is just one example of the ways First Lutheran has changed and grown through the years in response to the needs of the community around it.
We look with pride at our past, which includes great community impact such as the founding of Trinity Hospital and Trinity Nursing Home. As we reflect on how God has worked through this congregation throughout the generations, we pray that God is also working through us today.
For further information about the history of First Lutheran Church, visit our archive display room, which houses a rotating monthly display on some aspect of the story of First Lutheran Church and the surrounding community.